Light weight for power, 260 grams

Enormous maximum power of over 7000 lumens

Blue 'Nightrider' LED battery meter

Over 3000 lumens of beam or floodlight

'Walk mode' of 300 lumens

150 lumen pilot.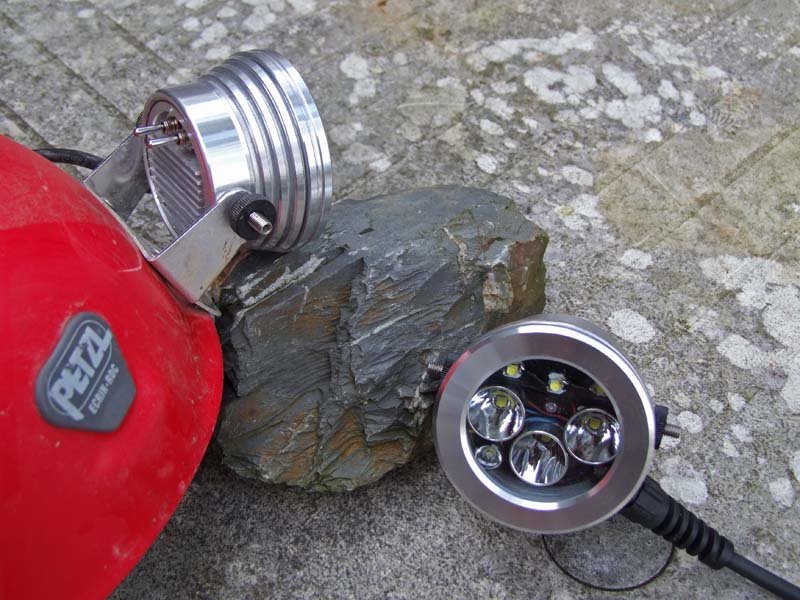 The lamp has two switches. #1 gives beams plus pilot, #2 gives floods plus battery meter.
Switch #1Beam is 300 (walk mode), 1000, or 3000 lumens
Switch #2 Floods are at 75 , 1000, or 3000 lumens.
Any combination between the two swiches is possible, ie Walk mode beam plus low flood, Beam at SW2 plus floods, pilot and low flood.
Combined beams at max is 7020 lumens at 25C.


The battery fuel gauge is a strip of four blue LEDs indicating a battery level of 25%,50%,75%, or 100%.
The price is £325 with its 4.25 ampere hour, 3 cell Sanyo 20700 (Tesla) cells.

---
The 4.25 AH power bank for this lamp is the one on the right.
Expected burn times under normal conditions are 20 hours plus at standard mode down to less than I hour at maximum. In practical terms the lamp is good for a full all day trip with occasional full power use. Don't be put off by the power bank capacity.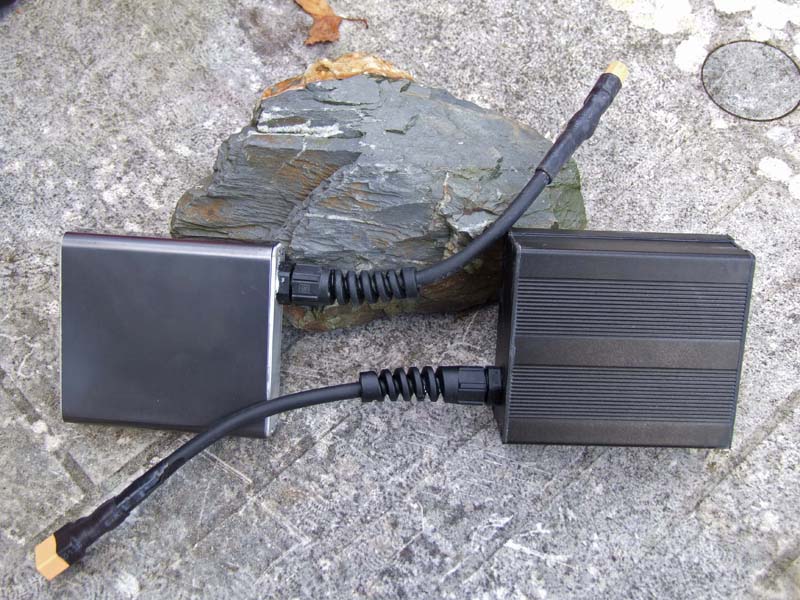 ---