The Scorpion EX_Basic
Similar to the Lynx X_Basic but suitable for extreme use.
Temporarily on hold pending a design improvement
GoPro mounted with full GoPro compatibility

IP 68 - 5 metre submersion

XP-L Emitters, walk mode 200 lumens

Tight spot beam and flood, power divided equally.

Max output 1800 lumens.

Simple push button operation

Three easy programs.
Quick touch #1 On - walk mode, middle, and max.
Longer touch #2, On - the flashes for those who like them.
10 sec press #3, On - 10 different brightness modes starting with a low mode up to maximum.
Battery level indicator acts as pilot light. Green, amber, red, and flashing red.

Weight 175 grams, max output 1800 lumens

GoPro helmet bracket included.

Free GoPro accessory pack with lamp. Cycle and tripod mount, extensions etc.

17 hours light on standard mode, 200 lumens.
Nice helmet bracket!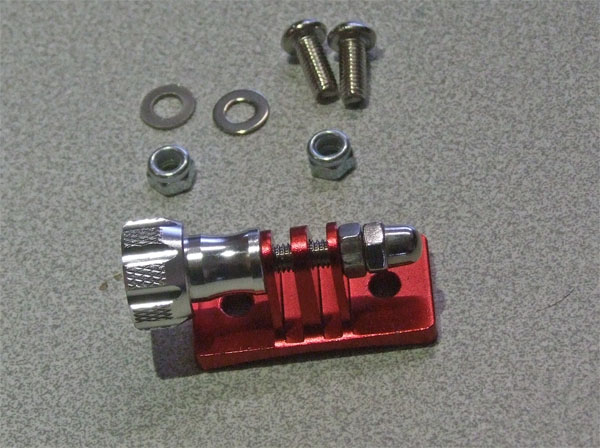 This lamp offers a combination of tight well defined beam together with a flood, or 'room light' in a similar way to the Scurion, but at a fraction of the price. Those who prefer a broad beam may want to consider the Lynx X_Basic.
The design is 'novel' in that the flood emitter is right up against the glass and mounted on a substantial heat conductor that is let into the large reflector
Lamp, GoPro helmet bracket, 2 cell power pack with fitting kit, £145 plus £8 post and packing, total £153
Cheaper alternative: The Lynx X_Basic
---