The Scorpion TGX (Tough - Extreme use)
Available now
GoPro mounted with full GoPro compatibility

IP 68 5 metre immersion, extended control buttons, 8 Newtons pressure. Resistant against Derbyshire mud, sticking, and accidental activation

Max output 1800 lumens.

Simple push button operation.

Three easy programs.
Quick touch #1 On - walk mode, middle, and max.
Longer touch #2, On - the flashes for those who like them.
10 sec press #3, On - 10 different brightness modes starting with a low mode up to maximum.

GoPro helmet bracket included.

Free GoPro accessory pack with lamp. Cycle and tripod mount, extensions etc.

Lockdown by separately controlled CMOS safety lock, draws approx 16 uA (16 millionths) amp on standby. Battery depletion measured in years!

Permanent cell connection, no plug to allow water to pass up inside the cable.

5mm Laminated Glass, withstands a hammer blow, tested thus.

Cell charging by simple jackplug, cover plug 10 BAR pressure rated.

Tight spot beam and wide angle beam, power divided equally.

Battery level indicator acts as pilot light. Green, amber, red, and flashing red.
Additional blue strip 'nightrider' battery indicator on power up

28 watt hour aluminium cased power bank. Genuine Sanyo cells. (3500 mAh @ 7.4V nominal)

Standard mode (200 lumens) tested burn time, 12 hours full power then diminishing into a 'slow death' up to 20 hours.

Weight 195 grams
The Glass: Test results are startling with hefty blows from a small ball hammer leaving the glass unmarked. I actually tried to break the thing to see the breakage pattern but had to give up. This glass is true laminated being 2 glass with plastic interlayer thermally bonded. "Mulilayer" is not the same thing, beware of imitations.
The lamp will to the best of my knowledge be unique in having this type of glass. All the other lamps with the usual Scurion type rimless glass are polycarbonate.
Pic below, note the 3 layers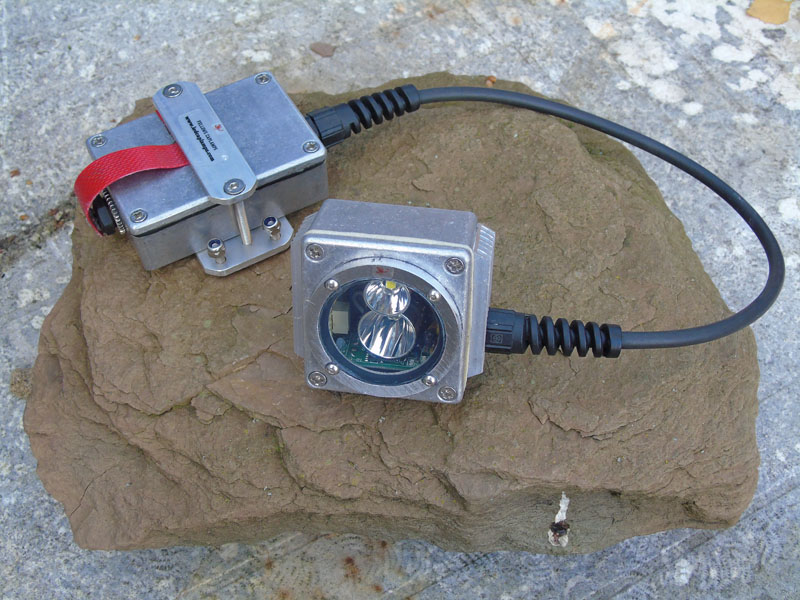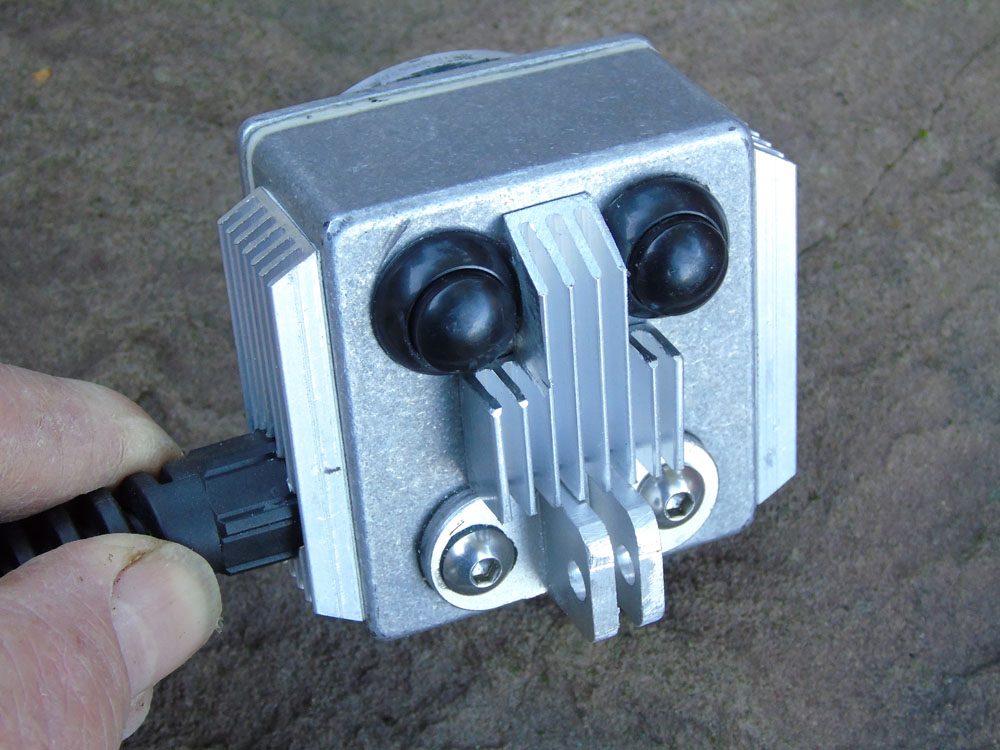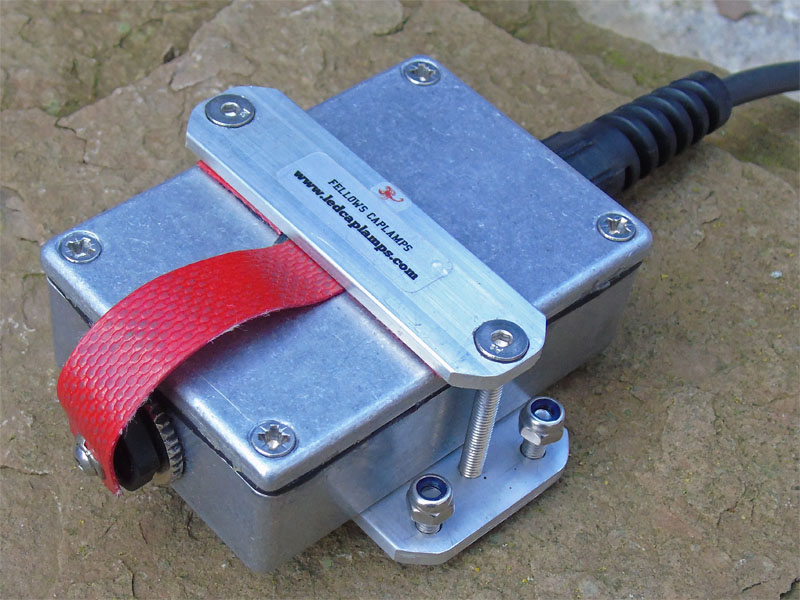 Below, the 4 blue LED battery indicator and green "All well"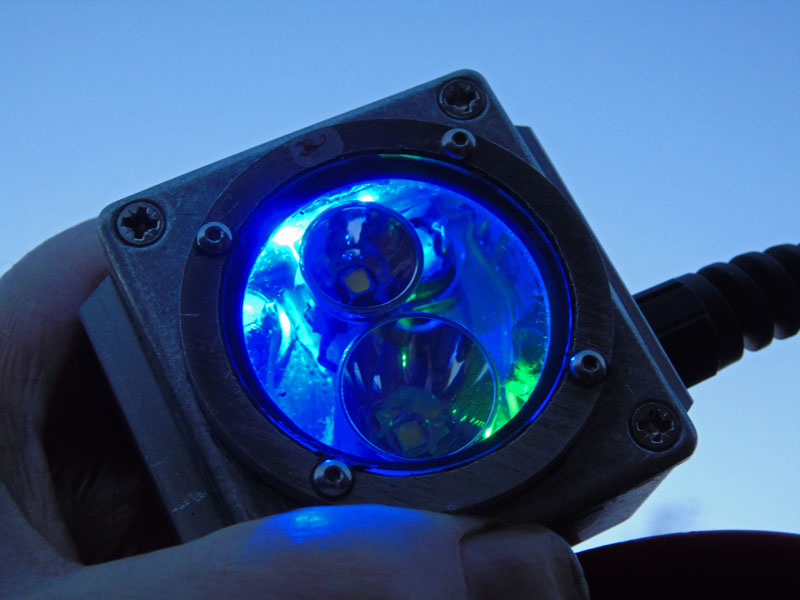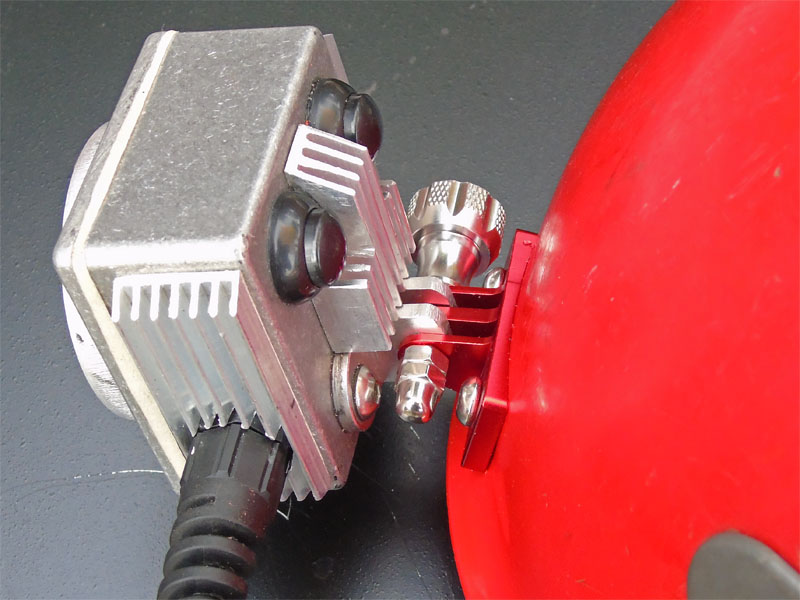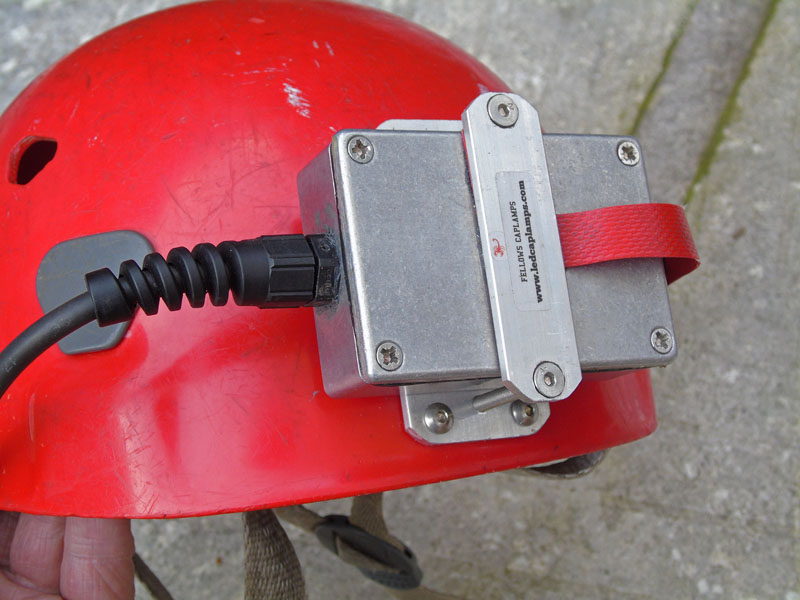 Lamp at 20 hours on Standard Mode.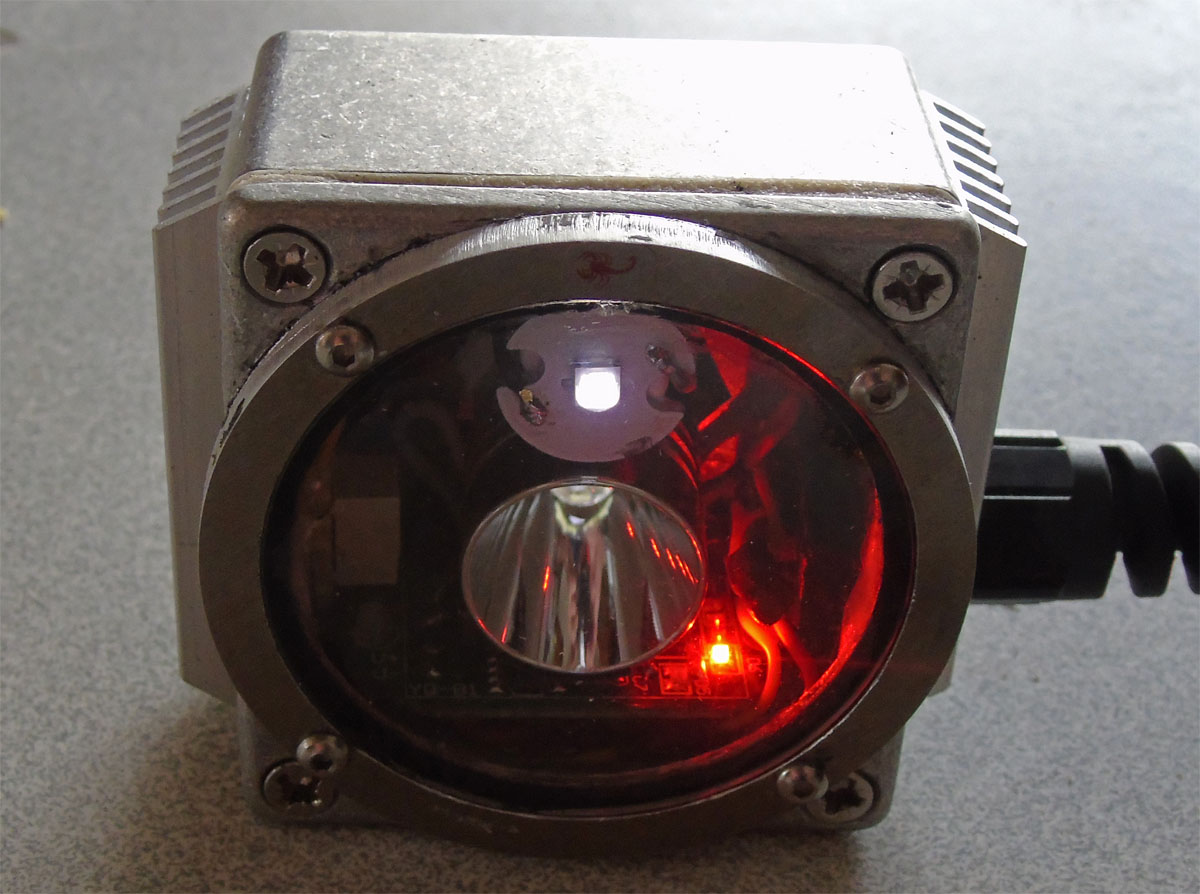 Nice helmet bracket!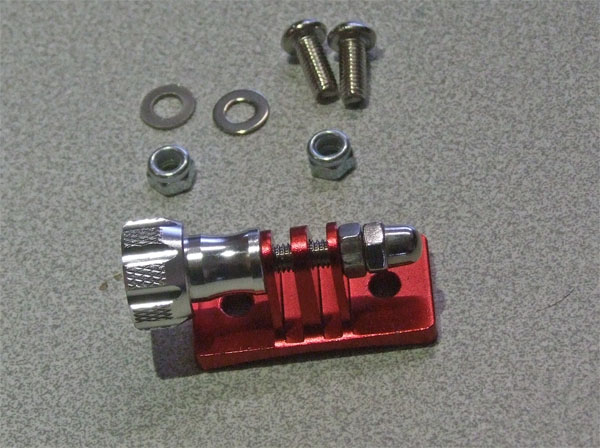 The Switch (Tested on a custom Lynx X_Basic )
"I have now used my upgraded Lynx X_Basic on three further digging trips into speedwell cavern. I made no attempt to avoid mud covering the new switch, and changed the brightness of the lamp at least twenty times on each trip. After repeated muddy fingers pressing the button, the switch did require noticeably more pressure for it to work. With extra pressure the switch worked reliably.

Washing the switch in between trips has restored the switch pressure to new."
Mark, a Speedwell digger.


Price is £210 plus £10 post and packing, total £220. Includes GoPro accessory kit as others.
---