The Scorpion X12
GoPro mounted with full GoPro compatibility

New 12V technology, 160 lumens for 22 hours, or 300 for 17.5.

Up to 3500 lumens output.

Blue 'Nightrider' LED battery meter

IP 68 - 5 metre submersion (subject to short time frame due to cable joint)

User friendly 2 mode groups of 3 modes from single toggle switch, high range up and low range down.
Switch up, on and off: 300,1000, and 3500 lumens
Switch down, on and off: 40, 75, and 160 lumens

Memorises last settings so ability to switch instantly up or down to pre-selected modes.

2 sets of 3 LEDs, 2 beam and one flood, power divided equally.

Weight 230 grams.

Dedicated 12V 3.5 AH Power bank, 280 grams.

GoPro helmet bracket included

Free GoPro accessory pack with lamp. Cycle and tripod mount, extensions etc.

Other accessories available.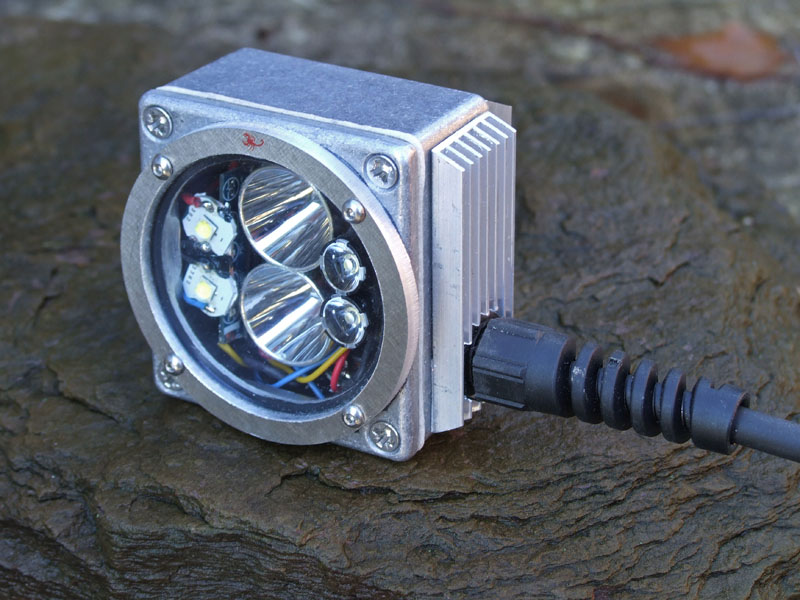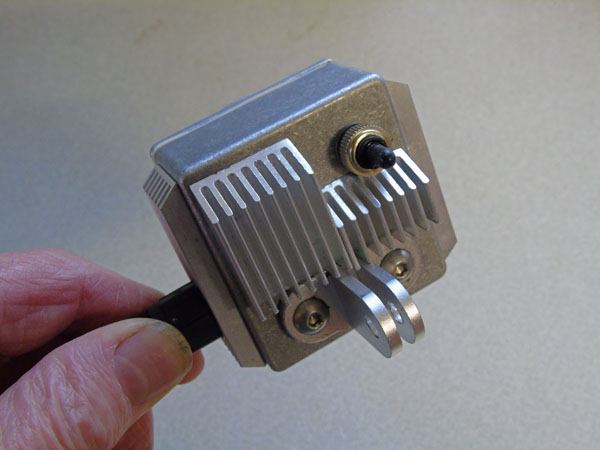 Turn upside down to activate battery meter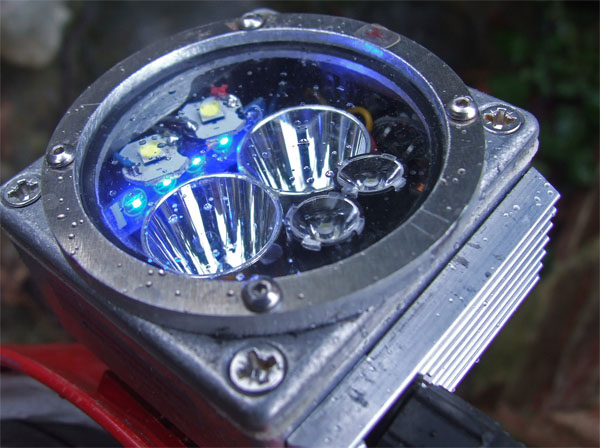 3 cell 12V power bank. Weight 250 grams.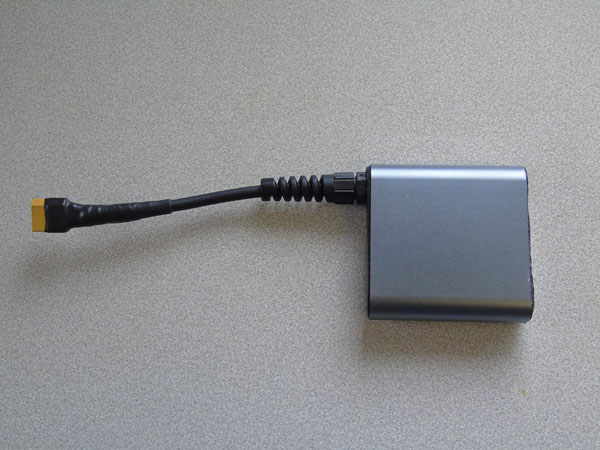 Included accessories, helmet mount, and accessory kit: Cycle and tripod mount and extension bars.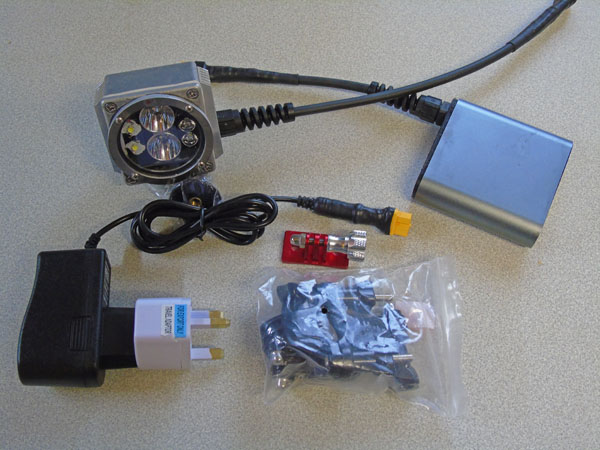 Nice helmet bracket!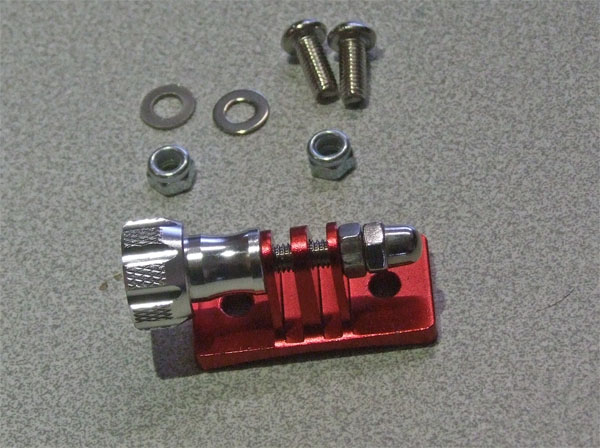 Burn time indications
Lower Range: Bottom and middle will run to days, (45 and 70 lumens) top 22 hours (160 lumens)
High Range: Bottom 17.5 hours, (300 L) middle is 4.5 hours, (1000 L) top is 1 hour (3500 Lumens)
Lamp, lightweight 12V power bank, battery fitting kit, charger, GoPro helmet bracket, free GoPro accessories £245 plus £10 post and packing, total £255
---
Accessories
Vertical Helmet bracket.
Free substitute with original order. Suitable for some high front helmets, also skate boards etc.
£5 as after sale.

---