New tech compact helmet mount power packs
Helmet mount battery packs are available as 2 cell, 7 Ah @ 3.7V for WSP, EcoStar, D800, and X1000 (4V series), and 2 cell 3.5 Ah @ 7.4V for Dragon D1800 and Lynx X_Basic plus 4 cell 7 Ah @ 7.4V for X2000 and X3000. (8V series).
We also supply 12 volt packs suitable for our current X-12 lamps plus previous 12 volt lamps such as the X5000, X6000 and MagnumStar.
All power packs are backwards compatible.
All use the very best genuine Sanyo NCR18650GA 3500 mAh Lithium Ion cells in standard power banks, and Panasonic NCR18650NSX ultra high discharge cells in power banks designed for the SAR. These are reputed to have been designed for Tesla. We do not use junk batteries. Here is the Sanyo data sheet for the technically minded.
All use yellow high performance XT60 connectors, however they are reversed between the different 4V and (8V 12V) voltage ratings, his obviates the risk of them getting mixed up.
All power packs of either voltage can be, and indeed its recommended, 'top up' charged. They cannot be overcharged.
Picture below shows the new tech compact lightweight (190 grams) helmet mount pack 2 cell suitable for Dragon D1800, and 4 cell (300 grams)
Price is £40 plus postage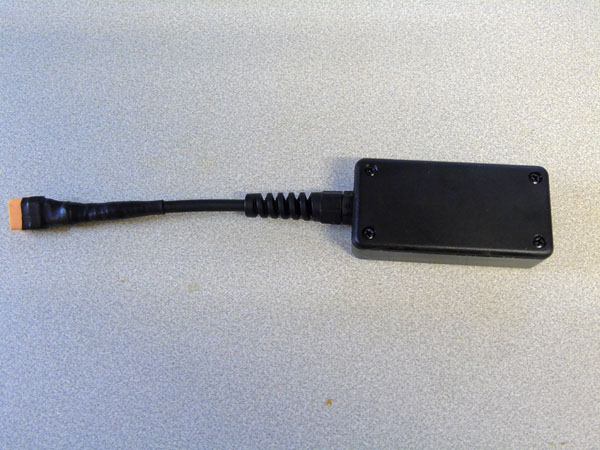 ---
'Flat Four' Power Packs
This is the 4 cell 8v power pack (below) for Lynx X2000 and X3000 models. It can be used with 8V Dragons but will imbalance your helmet. Weight 300 grams.
Compatibility: Trigon, X2000, X3000, Dragon D1200 and D1800
Standard 7000 mAh high capacity, price is £60 plus postage
Ultra High Discharge 5200 mAh (for SAR lamp), price is £65 plus postage.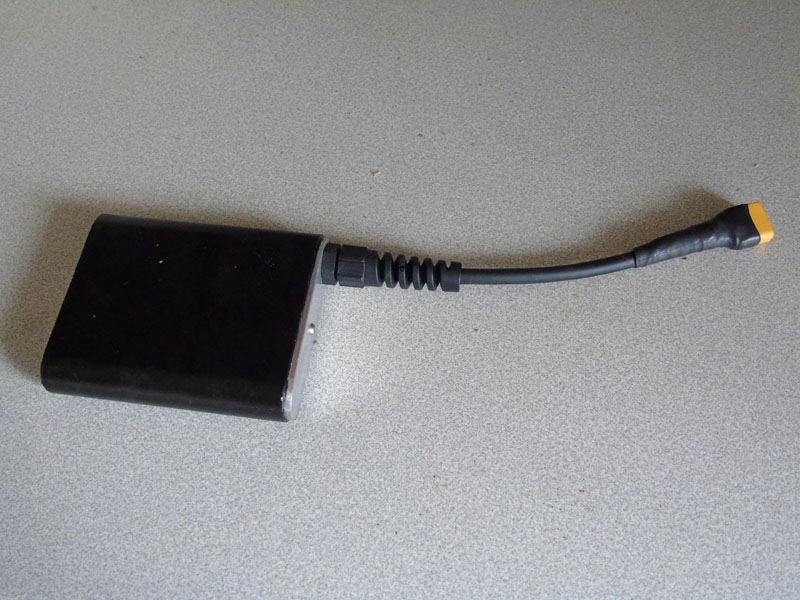 ---
12 volt power packs.
We can supply compact 3 X 18650 cell power packs suitable for the Scorpion X_12 (Charge at 1 amp. Refer to charger label)
As below.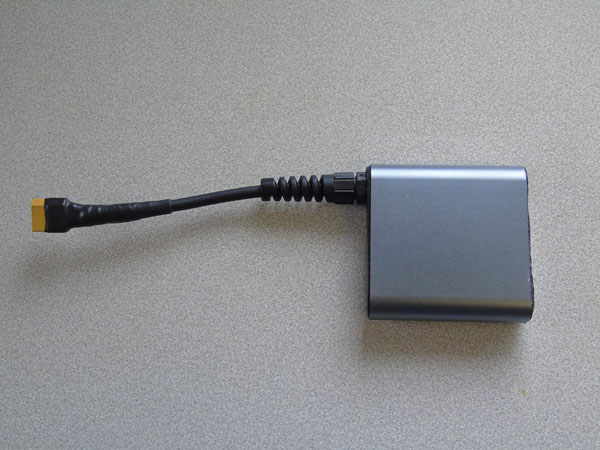 Price is £50 plus postage
We can also supply the larger 3 X 2070 aluminium cased power packs suitable for the high discharge Lynx X_12. backwards compatible with MagumStar (12V) , Lynx X5000, X6000. Can be charged at 2 amps.
Price is £60 plus postage.
Extension cables £5, enables belt pouch or pocket carry.
NOTE.
Scorpion X_12 will run on the larger pack, but Lynx X_12 will not make full power on the small pack.
---
Mounting Helmet mount power packs
The pack is secured by means of 2 lengths of 4mm shockcord Flat pack 4 cell shown below. This ensures a low fitting thus obviating roof contact.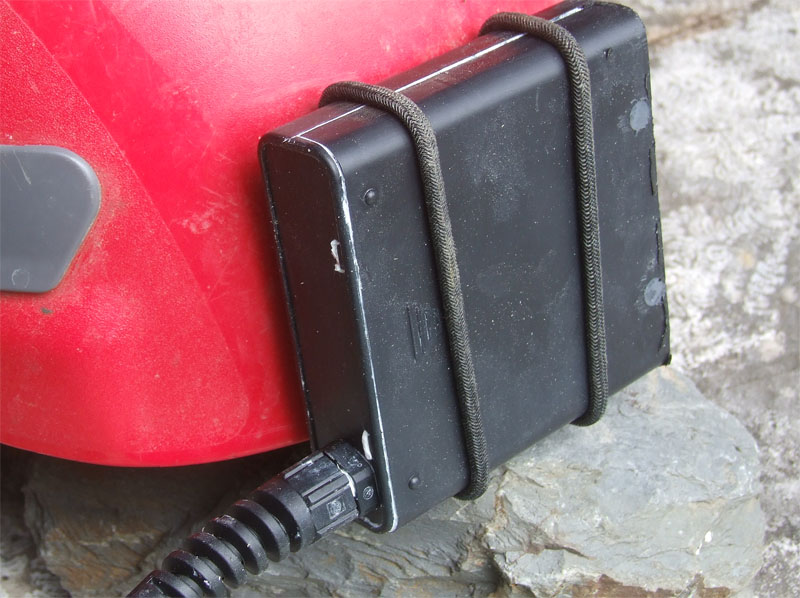 ---
Support for 8V MagnumStar
Replacement power packs supplied to special order.
---
---