Scorpion TGX
Tough and very waterproof.
---
Dragon revised.
Now simple 2 mode off the switch, standard and high analogue operation, plus downlighters operate upon connecting battery. IP 68 5metre waterproof (short periods only due to cable plug). Lamp redesigned to improve intrinsic reliability and suitability for hard caving. EX stands for "Extreme use"
---
Lynx X_basic 2 now available.
1/ Mud resistant IP 68 proud push button with 8 Newtons spring pressure prevents sticking
2/ Emitter upgraded to Cree XP-L
3/ Combined tight spot and broad beam reflectors give improved bream pattern and more throw.
---
Following some inquiries I did duration tests on power banks and it appears that some change had been made in either management circuitry as I now longer got a slow diminishing output up to 24 hours on the 2 cell version tested.
This has now been corrected (Oct 2019) and all 8V series lamps go into a 'slow death' after an extended burn time, and yes, there will be some light up to 24 hours.
I have also changed the design of the 2 cell packs (Dec 2019) to a much small type in black plastic similar to the 4. Weight 190 grams.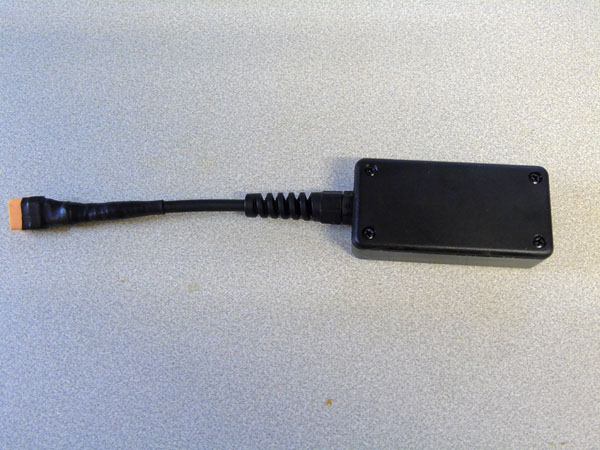 ---
4 cell power packs supplied prior to February 2014, Trigons and some X3000s.
It is highly recommended that you upgrade to a new flat pack (as shown below) for increased lamp power and burn times.
Price is £60 plus postage.
See below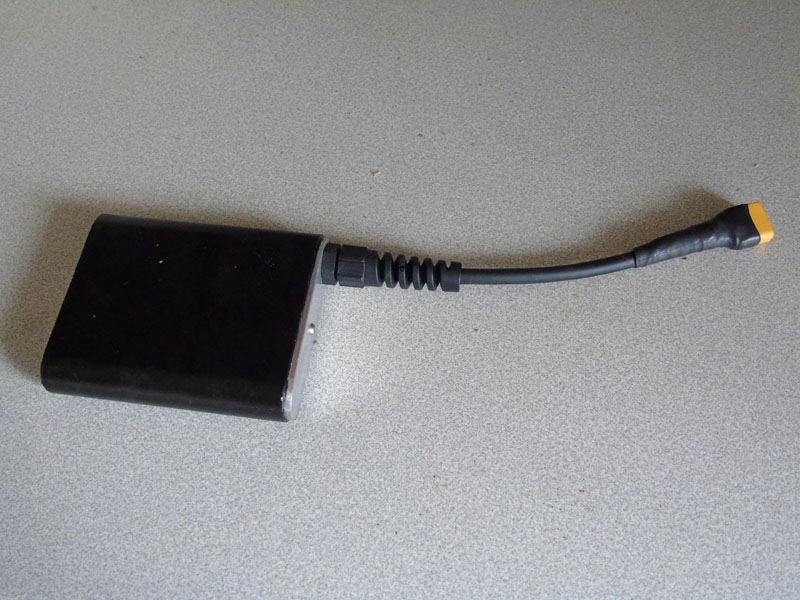 Power pack is sealed waterproof, shockproof and explosion proof ABS plastic internally potted.
IP67 waterproof, 1 metre submersion for up to 30 minutes.
Shockproof, dropping, roof contact etc.
Explosion proof, chemistry breakdown causing cell venting, case lid forces off and vents to atmosphere.
---
RECENT DISCONTINUATIONS
Lynx X_12 No longer available.
but..................
A completely new concept lamp, the Scorpion X16, is currently being tested. And its looking good
1/ 16V sealed rechargeable, from a 19V laptop mains or in car charger.
2/ 300 lumens for 27 hours then a slow death of up to 3 hours, 160 lumens for 2 days, full power now 9125 lumens
3/ Beams max at over 4500 lumens, floods at 4600 lumens.

4/ Flashing red charge indicator, green charge complete.

5/ Innovative eye level status monitor, flashing red lamp overheat alarm and amber low battery indicator mounted on the base of the lamp.

6/ Transport lock, toggle switch with split pin prevents switch moving inadvertently to 'lamp' position.
---