Batteries
My 2 cell 8V series power packs are suitable for use with Stenlights with a suitable XT60 to Tamiya connector which can be made up from a scrap Sten battery
Up to 40% more burn time from my new tech power pack and at a lower price!
Stenlight lamp converted to robust XT60, my power banks go straight on.
£10
£40 plus postage for 2 cell power bank.
Lamp conversion plus the power bank is £50 plus postage.
Cables
I am able to supply exchange replacements based on robust IGUS Chainflex cable with end match either original Tamiya connector or XT 60 to match my batteries. I can make up a new PCB if required, but using the original is better.
The Chainflex cable is far superior to StenSats original and is almost indestructible.
Cost is £10 plus return postage £2, total £12.
Battery and Cable upgrade kit
This is my own 3500 mAh 2 cell battery pack with suitable lamp cable. genuine Sanyo cells.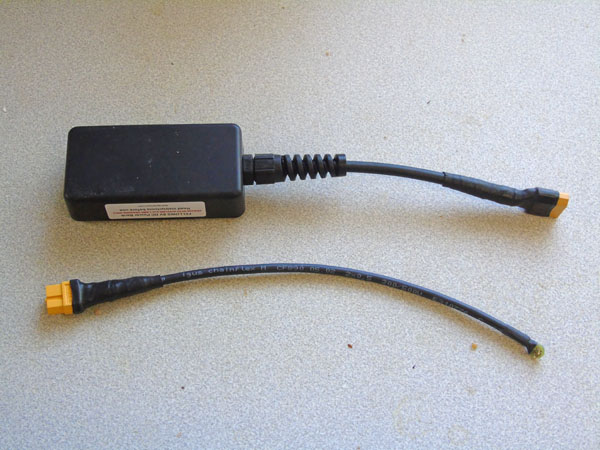 Price is £50 plus £4 postage.
Repairs
I have a stock of spares and will attempt repairs. I have no PCBs and the existing PCB is a permanent installation (adhesive heat conductive tape) that would require destruction of existing PCB to remove it. Consequently repairs are very finicky. I have just fitted new emitters to a very dim and useless lamp successfully and charged £25, thereby giving it a new lease of life. However, I cannot guarantee success. Replacement lenses and other parts are a different matter. Please ask.